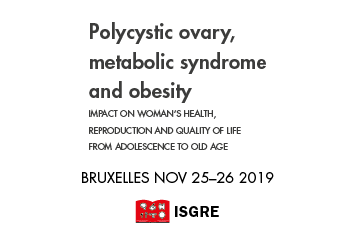 The educational material of the course is now available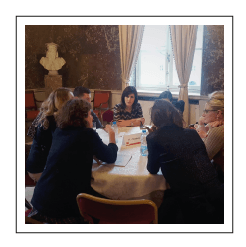 Dear Friends,
The impacts of polycystic ovary syndrome, metabolic syndrome and obesity are more and more evident in our daily practice. All around the world the incidence of excess weight and insulin resistance in patients is on the rise, both of which have a major impact not only on the reproductive process, but also on the quality and duration of life, as well as the dominance of diseases.
Although these issues are rooted in genetics, they can also originate in fetal life, a variable quality/quantity of available nutrients, and/or reduced physical activity. Our primary role is to detect and tackle these diseases in order to correct their impact on the female body, and their relationship with fertility, pregnancy, cardiovascular diseases and gynecological cancers.
This course will address all of these aspects, covering all ages from adolescence to the post-menopause life stage. Furthermore, it will offer a unique chance to interact directly with course leaders, working in small groups on specific problems related to clinical cases, new technologies and treatment strategies. This two-day course is provided by the ISGRE as part of its ongoing commitment to Continuing Medical Education, and represents a fantastic opportunity to update your knowledge and clinical skill set. Andrea Genazzani Chairman of the ISGE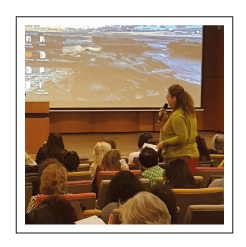 Interact with the experts and get their guidance

Access to educational materials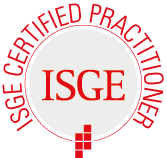 Certification as "ISGE Certified Practitioner"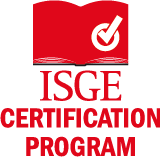 Valid for the ISGE certification program
The International Society of Gynecological Endocrinology offers a Professional Certificate Program designed to build and enhance skills on modern gynecological endocrinology through high-level educational courses organized by the ISGRE.
The certifications are geared towards doctors and other specialists in the field of Gynecological Endocrinology (Nurse, Gynecologist, Endocrinologist, Biologist, Specialist in reproductive medicine, Midwife, Technician, Medical doctor, Trainee) aspiring to elevate their expertise to an advanced level.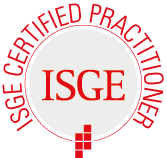 The International School of Gynecological and Reproductive Endocrinology
The International School of Gynecological and Reproductive Endocrinology (ISGRE) fosters education and clinical application of modern gynecological endocrinology throughout the world by organizing high-level, highly focused residential courses.
World renowned experts are invited to provide their clinical experience and their scientific update to the scholars, creating a unique environment where science and clinical applications melt to provide the definitive update in this continuously evolving field.