12 Masters in Gynecology will analyze all causes of Amenorrhea from adolescence
to menopause to better understand their pathogenesis, diagnosis and therapies
The course will be available as 12 webinars. If you will miss one you will be able to re-watch it later!

12 Online Live lessons
Each lesson lasts about 60/70 minutes. You can decide whether to participate at the live session or watch it

Play and Re-play
Did you miss a lesson? You can watch it the day after!

Q&A during the live lesson
Take part in the discussion asking questions and doubts during the Q&A at the live lessons

CME Credits
An application has been made to the EACCME® for CME accreditation of this event.
CME credits can only be obtained attending all the the live sessions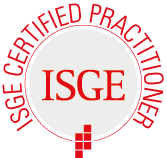 Certification as "ISGE Certified Practitioner"
Get a certificate after the final exam
Calendar of the lessons
George Creatsas
Amenoorrhea and Mullerian Malformations
Thursday 21 Jan 2021 14:30 CET
PREVIEW
Philippe Bouchard
Kallman's Syndrome and other genetic Amenorrheas
Thursday 4 Feb 2021 14:30 CET
Charles Sultan
Adolescent primary amenorrhea
Thursday 18 Feb 2021 14:30 CET
PREVIEW
Angelica Linden Hirschberg
Amenorrhea in eating disorders
Thursday 4 Mar 2021 14:30 CET
PREVIEW
Alessandro D. Genazzani
Exercise and Stress Related Amenorrhea
Thursday 18 Mar 2021 14:30 CET
PREVIEW
Andrzej Milewicz
Endocrine Gland Disorders Related Amenorrhea
Thursday 8 Apr 2021 14:30 CET
PREVIEW
Basil Tarlatzis
Polycystic Ovary Syndrome
Thursday 22 Apr 2021 14:30 CET
PREVIEW
Gabriele Merki
Amenorrhoea associated with contraception and the postpartum period
Thursday 6 May 2021 14:30 CET
PREVIEW
Tommaso Simoncini
Amenorrhea in Oncological Patients
Thursday 20 May 2021 14:30 CET
PREVIEW
Xavier Santamaria
Asherman's Syndrome: the therapeutic endometrial regeneration
Thursday 3 Jun 2021 14:30 CET
PREVIEW
Svetlana Vujovic
Premature Ovarian Insufficiency
Thursday 17 June 2021 14:30 CET
PREVIEW
Andrea Genazzani
Menopause a natural condition: does it require to be corrected? For whom and for how long?
Thursday 1 July 2021 14:30 CET
PREVIEW