12 world-known experts will cover the causes and the treatments of the Menstrual Cycle Disorders in a series of live webinars.
Dear Friends,
Menstrual Cycle Disorders (MCD) are the most common cause for patients to come for clinical consultation and this course provides an updated instrument for accurate diagnosis and therapies.
This course, starting from the explanation of physiopathology of the Menstrual Cycle and of the different structures and organs involved, clarifies our role in the evaluation of endometrium and the pharmacologic characteristics of the different steroids to be considered in the treatment of MCD.
Menorrhagia in adolescence or at menopausal transition, Dysmenorrhea and other cycle related pain syndromes, PMS and PMDD as well as Anovulatory Syndromes and Luteal phase defects, will be discussed for their diagnosis and therapies.
Furthermore, the course will clarify the impact of organic diseases such as Endometriosis, Adenomyosis and Uterine fibroids on MCD and on Heavy Menstrual Bleeding, and how to manage amenorrhea in oncological patients and bleeding disorders associated to Menopause Hormone Therapy.
The participant will experience a unique opportunity to be in contact with some of the most important scientists and clinicians experts in the diagnosis and management of MCD and their complications.
This Course is part of the ISGRE School to become an ISGE Certified Practitioner and represent a fantastic opportunity to update your knowledge and clinical practice.
Andrea Genazzani
Chairman of the ISGE

12 Online lessons.
Participate live, or watch the recordings

Time for Q&A at the end of the live presentation

Will you miss a lesson?
Watch it, and re-watch it!

An application has been made to the EACCME® for CME accreditation of this event.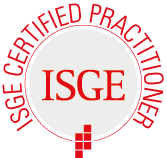 Certification as "ISGE Certified Practitioner"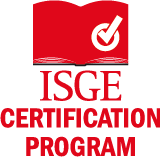 Valid for the ISGE certification program
ISGE Certificate
This course is part of the ISGE Certifications program designed to build and enhance skills on modern gynecological endocrinology through high-level educational courses organized by the ISGRE. An exam will be organized at the end of the course
European CME
A request for accreditation have been made to make each lesson valid for European CME Credits. CME credits will be given for the live sessions attended, not for the recordings.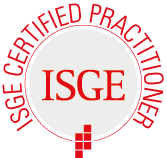 The International School of Gynecological and Reproductive Endocrinology
The International School of Gynecological and Reproductive Endocrinology (ISGRE) fosters education and clinical application of modern gynecological endocrinology throughout the world by organizing high-level, highly focused residential courses.
World renowned experts are invited to provide their clinical experience and their scientific update to the scholars, creating a unique environment where science and clinical applications melt to provide the definitive update in this continuously evolving field.