Delegate
€ 250 
Delegate ISGE Member
€ 200
Students
€ 200
Low, Lower Middle and Upper-Middle-Income Countries (see the list)
A Scholarship for 300 free registrations is available
€ 200

13 Live virtual classes
Connect to our platform at the scheduled time and participate to each the lesson.

Q&A during the live lessons
Take part in the discussion asking questions and doubts during the Q&A at the live lessons

Play and Re-play
Will you miss a live lesson? You can watch it after: all the recordings will be made available within 48 hours.
Watching the recordings does NOT allow to get the CME Credits or the Certificate of attendance. 

European CME Credits
A request for accreditation have been made to make each lesson valid for European CME Credits.
CME credits will be given for the live sessions attended, not for the recordings.
The European Credits for the lessons can be obtained filling a questionnaire within 15 days after each lesson.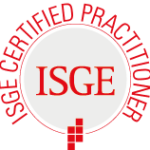 Certification as "ISGE Certified Practitioner"
After the exam at the end of the course you will be able to obtain the certificate as ISGE Certified Practitioner
The exam session will be organized online at the end of July and it will remain open for a limited period of time.