The Menopause Hormone Therapies explained by 16 world-known experts in a series of live webinars.
The Menopause Hormone Therapy has recently been extensively reevaluated for its efficacy, safety and important role for Quality of Life improvement and its preventive effects on metabolic and degenerative diseases having an important impact in aging process and terminal disability in women.
This ISGRE course starts from an analysis of Hormonal changes at Menopausal Transition and beyond with an overview on the impact of Adrenal gland changes in steroid secretion on circulating steroid levels from adolescence to elderly. The Post-Menopause hormonal asset is analyzed for its effects on Brain aging process and Early Ovariectomy for its negative impact on memory, cognition and dementia risk.
Female and male sexual disfunction are examined for their presence, symptoms and evolution in the aging process as well as the role of Hormones and other therapies for the treatment of Female Sexual disfunction, Vulvodynia and Sexual Aging.
The course explains the difference between bio-identical and bio-equivalent hormones and critically refers and discusses personalized Hormone Therapy of Menopausal Symptoms evaluating benefits and risks in the light of the most recent data on molecules used and way of administration.
The Effects of hormone therapy are specifically discussed in lessons dedicated to Hearth and Cardiovascular system, Osteopenia and Osteoporosis prevention, Connective tissue, Skin and Mucosae, Gastro-intestinal aging, Metabolic Syndrome and Insulin Resistance.
Specific Chapters cover the impact of Menopause and Aging on pelvic floor organs and the role of surgical and medical therapies, the effects of Hormonal treatments in women with endocrine-related cancers: when, how and the alternatives, and the incidence of Depression and Mood disorders after Menopause with the impact of Hormone Therapies in their management.

The Course concludes with a lesson on the concept and effects of Hormone Therapies on long term treatments: how to manage, personalize and reevaluate for individual needs and safety.
The course is designed for
Gynecologists, Endocrinologists and General Practitioners interested to better understand the impact of Menopause on Women's Health and Quality of Life and the role of Hormone Therapies for the treatment of Menopausal Symptoms and for their preventive effects for healthy aging

17 Online lessons.
Participate live, or watch the recordings

Time for Q&A at the end of the live presentation

Will you miss a lesson?
Watch it, and re-watch it!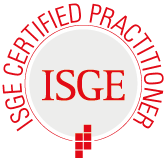 Take the exam as ISGE Certified Practitioner in the course's field.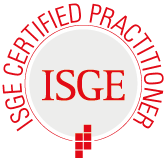 ISGE Certificate
This course is part of the ISGE Certifications program designed to build and enhance skills on modern gynecological endocrinology through high-level educational courses organized by the ISGRE. An exam will be organized at the end of the course

European CME
A request for accreditation have been made to make each lesson valid for European CME Credits. CME credits will be given forthe sessions attended on zoom, not for the recordings.

The International School of Gynecological and Reproductive Endocrinology
The International School of Gynecological and Reproductive Endocrinology (ISGRE) fosters education and clinical application of modern gynecological endocrinology throughout the world by organizing high-level, highly focused residential courses.
World renowned experts are invited to provide their clinical experience and their scientific update to the scholars, creating a unique environment where science and clinical applications melt to provide the definitive update in this continuously evolving field.