Learn from top-notch international experts the Hormone Therapies fo Menopause and Healthy Aging
The course will be available as 18 webinars. If you will miss one you will be able to re-watch it later!

18 Live virtual classes
Each lesson lasts about 60/70 minutes. You can decide whether to participate at the live session or watch it later.

Q&A during the live lesson
Take part in the discussion asking questions and doubts during the Q&A at the live lessons

Play and Re-play
Will you miss a live lesson? You can watch it after: all the recordings will be made available within 48 hours.
Watching the recordings does NOT allow to get the CME Credits or the Certificate of attendance. 

European CME Credits
A request for accreditation have been made to make each lesson valid for European CME Credits.
CME credits will be given for the live sessions attended, not for the recordings.
The European Credits for the lessons can be obtained filling a questionnaire within 15 days after each lesson.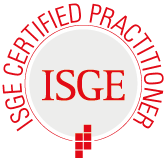 Certification as "ISGE Certified Practitioner"
After the exam at the end of the course you will be able to obtain the certificate as ISGE Certified Practitioner
Contents of the course
Sarah Berga
Hormonal changes at Menopausal Transition and beyond
12 October 2022 16:00–17:30 CEST
Andrea Genazzani
Adrenopause impact on circulating steroids
20 October 2022 15:00–16:30 CEST
John Stevenson
Hormones and cardiovascular aging: from prevention to therapies
03 November 2022 15:00–16:30 CET
Walter Rocca
Premature or early bilateral oophorectomy and cognitive aging
17 November 2022 15:00–16:30 CET
Johannes Bitzer
Female and Male sexual dysfunction and aging
01 December 2022 15:00–16:30 CET
Martin Birkhaeuser
Hormone therapy and Menopausal Symptoms
15 December 2022 15:00–16:30 CET
Steve Godstein
SERMs for menopause and healthy aging
5 January 2023 15:00–16:30 CET
Nick Panay
Bio-Identical and Bio-equivalent hormones
13 January 2023 15:00–16:30 CET
Serge Rozenberg
Hormone therapies for Osteopenia and Osteoporosis prevention
26 January 2023 15:00–16:30 CET
Roberta Diaz Brinton
The post-menopause hormonal asset and the Brain aging process
09 February 2023 16:00–17:30 CET
Mark Brincat
Connective tissues, skin and mucosae after menopause: impact of Hormone therapies
23 February 2023 15:00–16:30 CET
Antonio Cano
Menopause, hormone therapy and the gastrointestinal system
09 March 2023 15:00–16:30 CET
Alessandro Genazzani
Metabolic syndrome, insulin resistance and menopause: the changes in body structure and their therapies
23 March 2023 15:00–16:30 CEST
Tommaso Simoncini
Impact of Menopause and Aging on Pelvic floor organs: surgical and medical therapies for prevention and treatment
06 April 2023 15:00–16:30 CEST
Rossella Nappi
Hormones and other therapies for Female Sexual Dysfunction, Vulvodinia and Sexual aging prevention
20 April 2023 15:00–16:30 CEST
Valentina Bonous
Hormonal treatments in women with endocrine-related cancers: when, how, alternatives
27 April 2023 15:00–16:30 CEST
Pauline Maki
Depression and other Mood disorders after Menopause: impact of Hormone Therapies
11 May 2023 15:00–16:30 CEST
Andrea Genazzani
The concept of Hormone Therapies for long-term treatments: a matter of choices
18 May 2023 15:00–16:30 CEST