The Hormonal Contraception explained by 10 world-known experts in a series of live webinars.

10 Online lessons.
Participate live, or watch the recordings

Time for Q&A at the end of the live presentation

Will you miss a lesson?
Watch it, and re-watch it!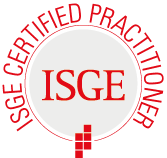 Take the exam as ISGE Certified Practitioner in the course's field.
Since the approval of First Hormonal Contraceptive pill, Enovid, June 23, 1960 a series of products have been developed with the aim to cover the various necessities originating from different individual vulnerabilities, diseases, physical characteristics and needs.
This training course is devoted to give the attendees the latest evidence base on Hormonal Contraception in its various forms and regimens and its impact on Women Health and Quality of Life.
The course is also enriched by the participation of some of the most prominent scientists who directly participated to the development of Hormonal Contraception, its clinical assessment and the definition of important criteria to offer each patient the best and more adequate choice according to her individual vulnerabilities, anamnesis, family history and personal needs, choices and preferences.
The appropriate choice, in a so large offer of different opportunities, is the basis for patient health protection, compliance and improvement of individual and couple quality of life.
Different oestrogen molecules were tested and developed for their impact on Women Health, and better tolerability, using more appropriate doses and by the selection of various chemical and natural molecules.
Various progestogens were discovered, tested and selected for better endometrial protection and bleeding control and in some cases for their anti-androgenic properties and minimal metabolic impact. Recently a great attention was also devoted to the specific Progestogens and Estrogens effect on female brain, mainly to avoid and protect from individual symptoms such as PMS, PMDD, Depression and Anxiety by a revaluation of administration protocols and appropriate molecule selection.
The Combined Oral Contraception was integrated by the shortening of the interval period and the Extended contraception concept and by the possibility of Transdermal administration by the patch and intra-vaginal administration by rings.
Furthermore the Only Progestogen Contraception offered important new perspectives either by the oral as well as the intrauterine and implant administration.
Emergency Contraception was developed to offer a possibility to protect women from unplanned exposure to pregnancy risk, and more recently, also Male contraception has been studied, developed and is ready to appear to face the specific necessities.
Main topics
Combined Hormonal Contraception: oral, transdermal and transvaginal
Only Progestogen Contraception: oral, intrauterine, implant
Progestogens and Estrogens effect on female brain
Emergency Contraception
Male Hormonal Contraception
By the end of the course, you will be able to
Develop the skills and update on all methods of hormonal contraception
Recognize the best and more adequate choice for each patient based on her individual vulnerabilities, anamnesis, family history and personal needs
Feel confident to consult with patients and answer their questions on different methods of contraception
This course is designed for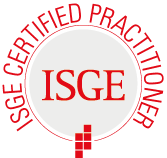 ISGE Certificate
This course is part of the ISGE Certifications program designed to build and enhance skills on modern gynecological endocrinology through high-level educational courses organized by the ISGRE. An exam will be organized at the end of the course

European CME Credits
Each lesson is valid for 1 European CME Credit.
CME credits will be given for the lessons attended live on zoom, not for watching the recordings.
The European Credits for the lessons can be obtained filling a questionnaire within 15 days after each lesson.

The International School of Gynecological and Reproductive Endocrinology
The International School of Gynecological and Reproductive Endocrinology (ISGRE) fosters education and clinical application of modern gynecological endocrinology throughout the world by organizing high-level, highly focused residential courses.
World renowned experts are invited to provide their clinical experience and their scientific update to the scholars, creating a unique environment where science and clinical applications melt to provide the definitive update in this continuously evolving field.